The New York Knickerbockers made some aggressive and controversial moves this off-season, adding expensive veterans Derrick Rose, Joakim Noah, and Courtney Lee. While the acquisitions have made the team better, exactly how much better is up for debate. Vegas odds currently have them winning 40.5 games this year, enough to maybe steal the eighth seed in the Eastern Conference.
Knicks fans are notorious for being extreme: They're either too optimistic or too pessimistic. There's no in-between. Although injury-prone additions Noah, Rose, and Brandon Jennings may wind up seeing limited action this season, fans can still look forward to the rise of Kristaps Porzingis. The Latvian giant has tremendous upside and can learn a lot from the new, veteran additions. He also apparently makes a mean baked ziti according to a hip-hop personality we interviewed for this piece.
To gauge how Knicks fans are feeling about their beloved squad this upcoming season, we asked some New York-based hip-hop personalities—like the legendary Raekwon and DMC, NYC rap power couple Papoose and Remy Ma, and the hilarious Big Body Bes (and Master P)—for their 2016-17 hopes, predictions, and realness. (These interviews were conducted before the Knicks season-opening 29-point loss.)
Raekwon Needs Phil to Spend More Bread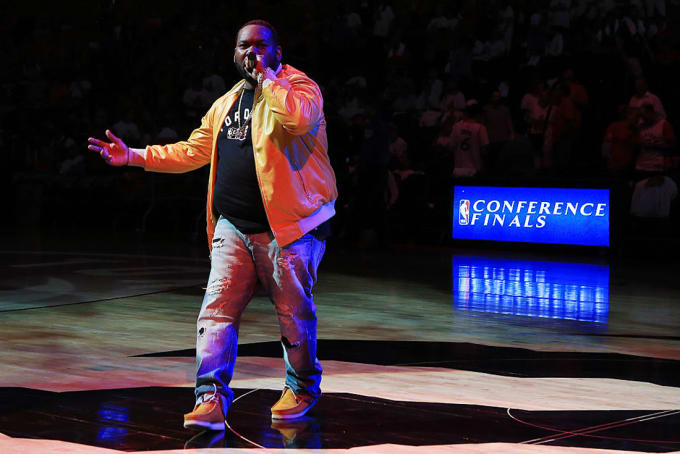 Do you have any Knicks predictions?
I'm not really into it? Nah. I can say the Knicks, we're going to always support them because of that New York thing but they need some help. Help my man Melo out. Lo, take over the team, man. Bring some young ringers in, man. And tell Phil and them to stop playing, and go open up some of them bags for some of these young players to come on down here.
Big Body Bes Loves Kristaps' Baked Ziti Recipe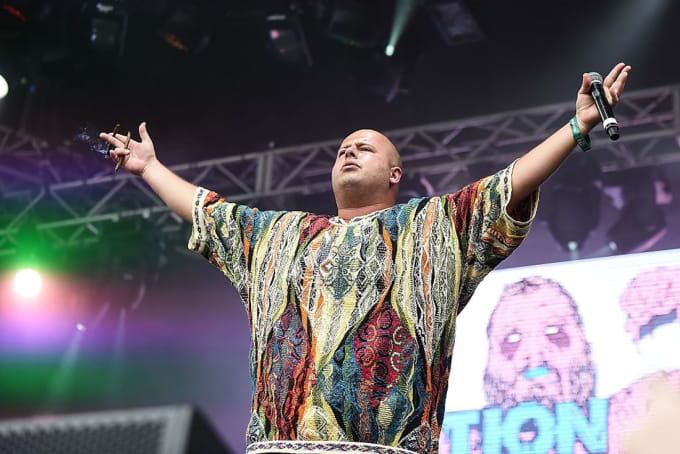 What do you think abou…
Ahmad Rashad. The first answer to everything is Ahmad Rashad [Laughs.]
What do you think about the Knicks' roster this season?
I mean, their beliefs are their beliefs. If they believe in the Rastafarian religion or any other sort of thing, that's their beliefs. Let's go on to the next question.
What do you think about the additions of Joakim, Rose, and them? Are they going to help the Knicks make the playoffs?
Yeah, they're gonna make the playoffs, but I'm more worried about the uniforms. We need better colors to match the sneakers. Why we have to have just orange and blue?
What colors would you suggest?
Camouflage. I wanna see camouflage uniforms in case things happen and pop off. You can hide, duck, roll.
Should they wear Timberland sneakers? Or some work wear? Maybe some Carhartt warmups?
[Laughs.] We need that Timberland clout. The Carhartt denim has to be made from the '98 Cash Money tour cloth; only platinum denim. Some Girbauds maybe. Shouts to Dada Supreme.
They need the Sprewell sneakers.
Yo, he's a legend. Remember when he had the spinning rim on the side of the sneaker?
How many games are the Knicks going to win next year?
I think something like 137 games.
Are they better than the Warriors?
The Warriors aren't even a real team. I never really heard of the Warriors like that. Where they play? Coney Island? [Laughs.]
What do you think of Porzingis?
Action Bronson [interjects]: The Lativian God.
Big Body Bes: He makes such a good baked ziti. It's ridiculous.
What do you think about Melo?
What's up with that sleeve he always has on?
He has the Puerto Rican flag tattooed on him.
God bless him then.
Melo's half Puerto Rican. He goes to bodegas in robes with his name on them and fitted caps.
If he's half Puerto Rican, he can do no wrong. No Puerto Rican has done anything wrong in life ever. Trust me. Vote David Dinkins for 2017.
Papoose Hasn't Lost Hope On the Knicks Just Yet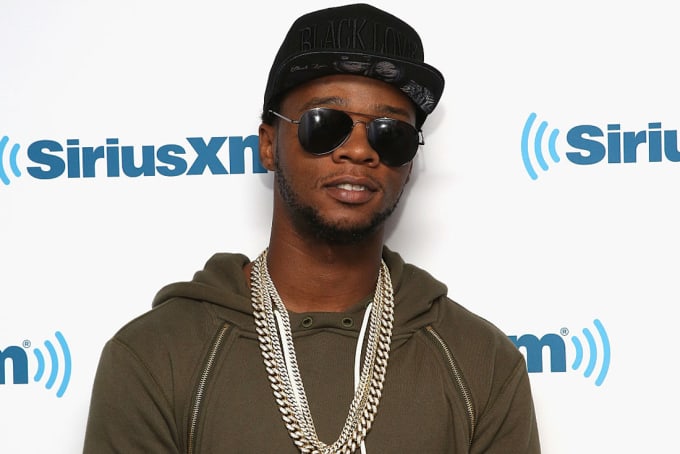 What do you think of the New York Knicks and their signings? Where are they gonna be at the end of the season? They holding up the trophy, or…?
I hope so, man. As a New Yorker, I really do hope so. But I gotta be honest, I actually died a thousand deaths with the Knicks. I'm a die-hard New York fan, period. So anything New York, I'm ridin' wit it. So you know in the Patrick Ewing era, man, I went through it. Like Michael Jordan stuck the dagger in my heart. Reggie Miller stuck the dagger in my neck. So I just hope so. But I am confident with the new lineup, and I'm lookin' forward to it.
So what do you think about their new signings? Like Rose, Joakim Noah?
I'm excited. I'm excited about all of them. A lot of people were kind of shaky because Rose has had a lot of injuries in the past, and that kind of messed up his career. But I think he looks strong, and I think that we gonna be good this year.
Remy Ma Is Smart Because She's Skeptical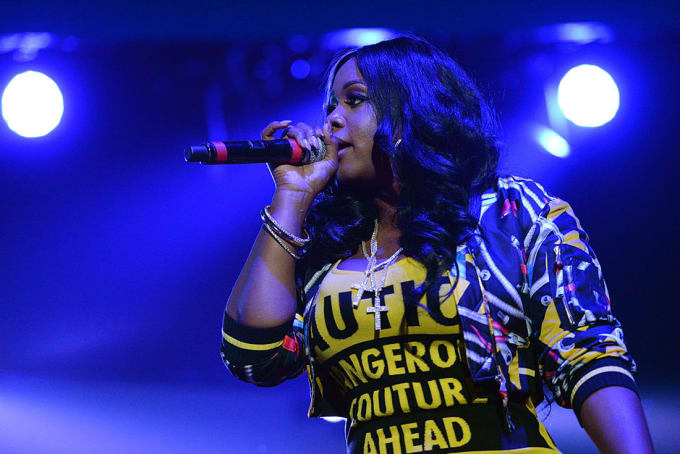 How do you think the Knicks are going to do this year?
[Laughs.] This is like a trick question 'cause I'm hanging with avid die-hard Knicks fans everyday. They think that one of these years the Knicks are going to come and make this crazy dope comeback.
What do think about them bringing on Derrick Rose?
[Papoose] is on the sidelines screaming, "Derrick Rose!" Like it's a wonderful thing. I'm so happy, I seen Derrick Rose doing his commercial the other day. He was playing "All The Way Up" in the background, so it's a wonderful thing. Maybe I can get some floor tickets. But do I think that's gonna happen? No. I will never ever get wrapped up in sports ever again 'cause I always get my heart broke. But with the Knicks? Love New York, love my city, but when you get disappointed a lot, you tend to not have that much faith. I don't have that much faith. But I would love to see my city win a chip.
Are the playoffs possible this year?
No, but… [Laughs.] I hope so! I'm wishing and hoping. My inner fan is hoping that that could happen. But it's just so many years of just being disappointed. It's really hard for me to try believe in things like that. It's like believing in Santa Claus. One year you might get the present you want, but for the most part, Santa is not gonna bring it.
Master P Doesn't Want Melo to Be Friends With LeBron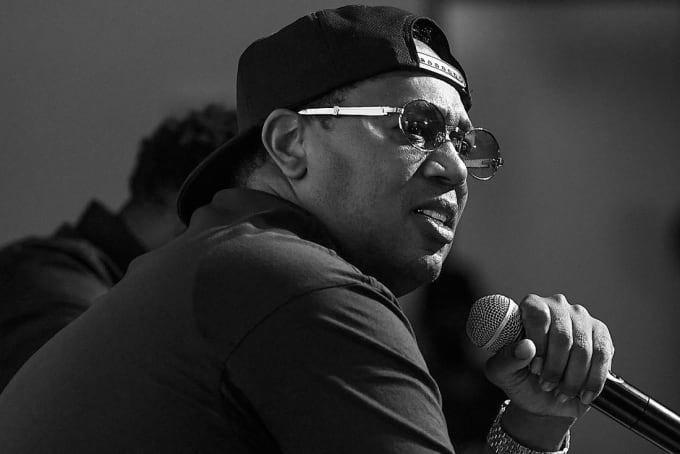 What are your predictions for the Knicks this year?
The Knicks are gon' do real good in the East. But I don't think they gon' beat the Cavs. I don't see it. I feel like Carmelo and all those guys are great players, but I think that LeBron has so many NBA players that are fans of his. I mean, the guys that hang out with him, when I see them play against each other, I don't see the same commitment.
Me back in my days, I didn't care who you were. You could be my friend, but by the time we play, we goin' to war. A lot of NBA players be shakin' hands too much for me, man. I'm like, "This a war. This battle." So I feel like if the Knicks don't go out as war, if Carmelo come out and shake LeBron's hand the first time they play, it's a wrap. But if he go like, "Man, I'll see you at lunch time," or something, I know it's on. The Knicks gon' do well.
DMC Thinks the Knicks Will Win A Championship Soon
So I gotta ask you about the Knicks a little bit 'cause I know you're such a big fan.
Yes. I work with the Garden of Dreams Foundation, New York Knicks, Liberty, and yes. It's a good thing.
What are your predictions for this season?
Somebody said we could possibly win 50 games, but I won't go that far in terms of putting numbers up. But I'll say this: I see playoffs. But since it's a new team, they gotta jell. We got some good, established players. I don't want to use the word "veteran." We got some good, established players playing together who know how to win and fight against adversity. I could see us getting to the second round if we play with the heart of Oakley, John Starks, and Anthony Mason.
So they have to channel the '90s Knicks?
Yeah, yeah, yeah. With a little bit of the '70s style of Clyde, and Willis Reed coming back in with the hurt leg. They gotta put all of those things in. That's why me and Premier have said that what's missing is an anthem that's gonna do something. We can't get injured and even more importantly, we need the dudes coming off the bench to play with a fire that is greater than [Joakim] Noah's.
I was just going to ask, what do you think of our off-season moves with Noah, Jennings, Courtney Lee, and Rose?
The beautiful thing about that is we got people we know. And we know how they play. So in addition to just having names, a lot of times it's more than skill. Derrick, he got hurt but he keeps coming back. It's not how many times you get knocked down. It's how many times you get back up. It's all about them taking what is strong now, looking at film and how to break these other teams down, and then going out there and giving it everything you have every night. Like what Noah brings. That's what he wants. And Carmelo said that, so it must be rubbing off.
Speaking of Carmelo, Knicks fans have this kind of love-hate relationship with him.
Big time. Big time. Like with every star. I think Melo's good. I think we needed to put more players behind him so he can go out and get 40 every night. Without people slacking off, and doing what they supposed to be doing. We had a little thing going when we had the guy Novak. Remember Novak?
Last question: Fill in the blank. The Knicks will win a NBA championship in "blank" years.
Wow. The Knicks will win an NBA championship in… Let me see. We got Carmelo, Derrick Rose. That's gonna put us back to be competing right now. We gonna be relevant for the next couple of years. The Knicks will win an NBA championship in seven years.
Jadakiss Thinks Joakim Noah Has the Answers
Give us your impression of the new-look Knicks heading into the season…
Going off the preseason and watching them and seeing the guys playing together, I can see them being about a fourth or fifth seed in the East. If they get off to a good start, you never know, man. It's a contract year for Derrick Rose so he's going to have to play his ass off. Carmelo Anthony always gets the flack—no matter what he does they always find something that he's doing wrong. I think we're going to be alright. It should be a pretty interesting season.
In terms of the off-season moves the Knicks made, which one did you like the most?
I love [Joakim] Noah and Brandon Jennings. I think Jennings always wanted to play in the Garden. He's always tore the Knicks up. I always took my son to see him when he played in the Garden and he would crush the Knicks. I think he's going to play hard and he'll play good. Noah's just got that heart. He's got that heart of a lion that every team needs. I think he'll make the game easier for Porzingis and he'll make the game easier for Melo. He'll make the game easier for everybody because he has that fight. His toughness, drive, heart, and everybody else's skillset, will bring that whole New York Knickerbocker toughness back. That's been missing for a long while.
What is the Knicks' ceiling. Does this team have the potential to reach the Eastern Conference Finals?
As far as the playoffs, we've got to take it one step at a time. We ain't in no position to jump the gun. We want to have a good solid season, make the playoffs, and then see what we can do after that. You have to be in it to win it like lotto. Get to the playoffs, then see where we're at, see who we're playing, then take it one game at a time. I ain't ready to push the button for Eastern Conference Finals or none of that kind of stuff. We just go for the playoffs and then we gonna go from there.
S/O COMPLEX